PROJECT: MAVERICK DRAG-N-FLY

---
The Drag-N-Fly Maverick had been sitting at this location, as seen by satellite,
for just a little over five years. It's finally finished!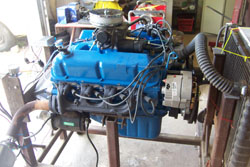 (Click to see Video of Breaking-In the Motor)
The Drag-N-Fly made it's debute at the 2008 MCCI Roundup
in Washington DC on July 26, 2008!
MORE PICTURES COMING SOON!
---
Back to TexasGrabber.com
This page was last updated on July 27, 2008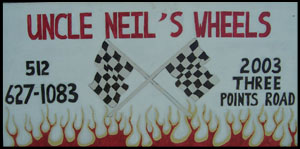 Uncle Neil's Wheels (512) 627-1083