DARRYL'S MAVERICK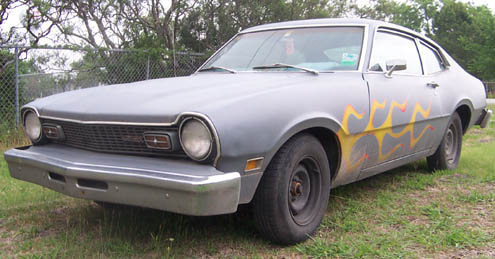 My daughter has taken an interest in Mavericks in the last couple years. She wanted to get a 1971 or 1972 Maverick Grabber for her first car, but I've decided to make her a clone with this rust-free 1977 Maverick.
She wants her "Grabber" to be painted Black with Silver stripes. (No flames).
We are also going to paint the original blue interior black.
I think these first pictures we took the night I brought the Maverick home definitely shows her enthusiasm!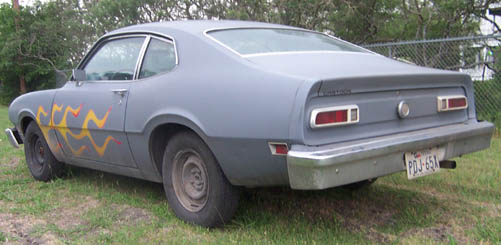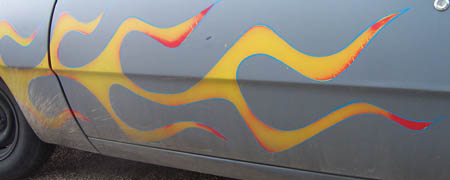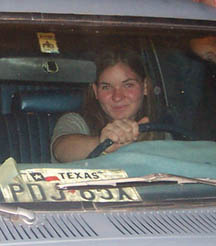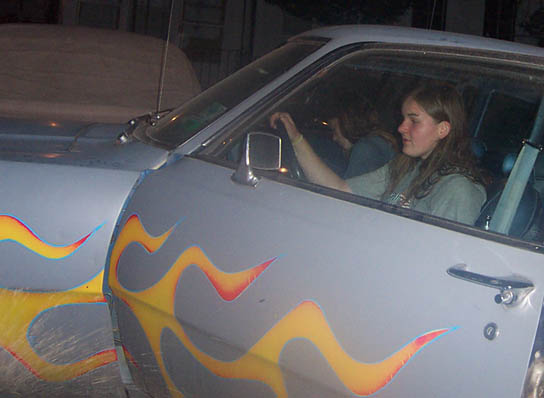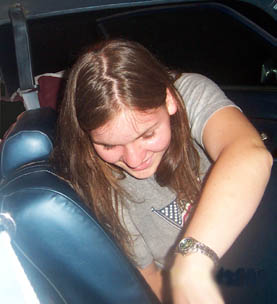 ---
We have done the Small Bumper Conversion
on Darryl's 1977 Maverick now:
(See link Below)
---
Doug's Mavericks and Comets
---
This page was last updated on August 15, 2004