MAVERICK COUNTY, TEXAS USA
Back in May, I realized when visiting my mother-in-law in Uvalde, Texas, that I was adjacent to Maverick County, just about 45 minutes away. For the sake of novelty, my wife and I took off on another "Maverick Sighting Adventure". Below are a few of the pictures I took along the way: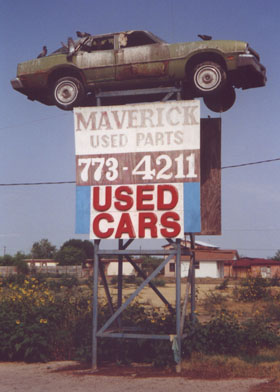 HERE'S A MAVERICK!


THIS BUSINESS IS IN EAGLE PASS, TEXAS
LESS THAN 5 MILES FROM PIEDRAS NEGRAS, MEXICO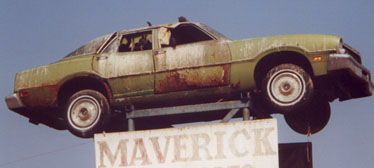 IRONICALLY I'VE BEEN LOOKING FOR THESE WHEEL COVERS, BUT MINE ARE STILL A LOT CLEANER!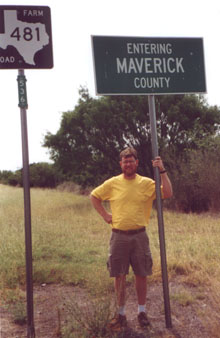 MY MAVERICK WOULD BE IN THE PICTURE, BUT I HAD DRIVEN
MY TRUCK FOR THE "ADVENTURE".
---
---
This page was last updated on June 18, 2000