A COMICK SPOTTED IN AUSTIN

(A "COMICK" is some sort of combination where
Maverick body parts have been put onto a Comet
OR
Comet body parts have been put onto a Maverick).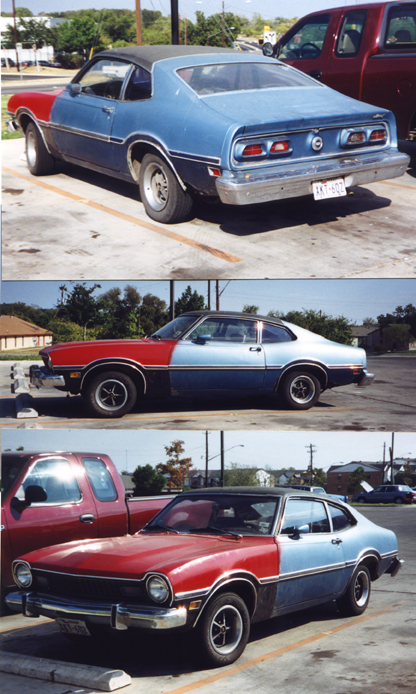 I was driving by an Auto Zone the other day and saw this car in their parking lot.
It remained there for about 3 or 4 days--just enough time for me to swing by with my camera.

NOTE THE '73 FRONT BUMPER ON A BIG BUMPER COMET. ALSO LOOK
AT THE PAINT JOB ON THE MAVERICK END. THE RED WAS PAINTED
AFTER THE FRONT END WAS PUT ON THE BLUE COMET BODY!



---
---
---
This page was last updated on November 19, 2002